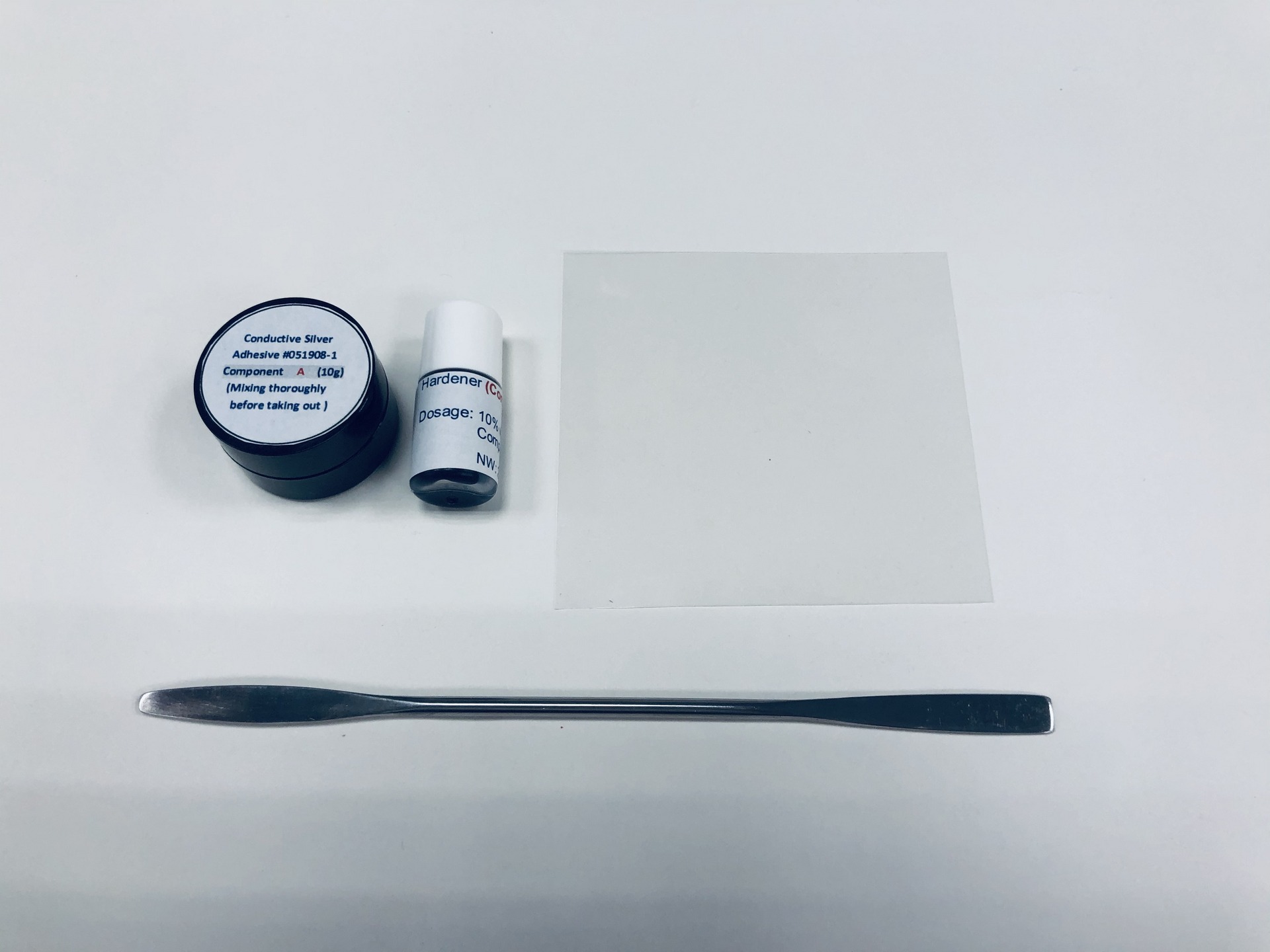 This silver conductive adhesive is a two-component system, 100% solid content. It provides very low shrinkage, excellent electric conductivity, excellent bonding strength, aging resistance and fast cure speed at a lower temperature.  It also has excellent long-term heat resistance up to 120C and 170C for a short term. This product is a very popular tool used for many electronic applications.
Sold in sets. Each set includes:
        10 g of component A.
        1 g of component B.
         A high-grade stainless steel mixing tool.
         20 sheets of plastic PET films.
For other ordering quantities (50 g/set, 100 g/set, 300g/set, 500 g/set, >1,000 g/set), please contact us for discounted prices.